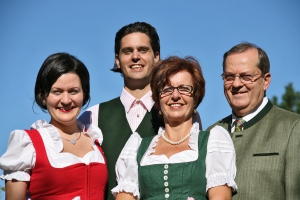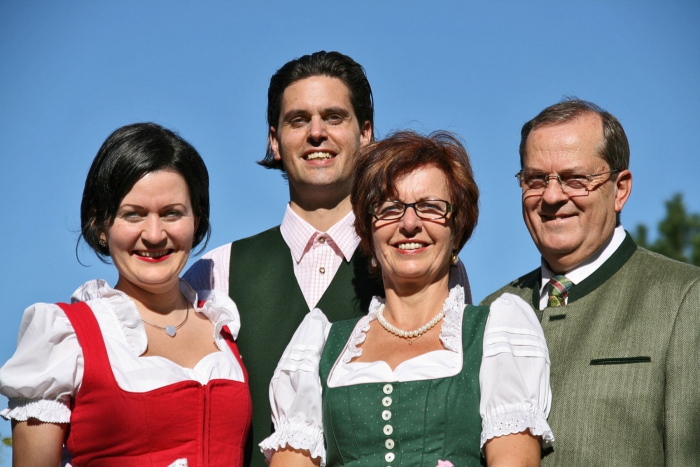 The ancestral home was built in the years between 1515 and 1520. The castle under monumental protection is based directly to the river Inn and the close-by Inntal-Cycle-Path in a beautiful and calm scenery amidst gorgeous scenting meadows and orchards. It invites you to stay in the rustical, cozy facilities, the sunny situated patio or in the guest garden next to the river Inn.
There are 10 modernized guestrooms (overall 20 beds) available, should you want to stay longer in this family run hotel. The hotel is suited for business travellers as well as for cyclists, who are traveling along the Inntal Cycle Path. Our plain cuisine based on regionality, local specialities as well as contemporary meals make for a balanced variety. Our restaurant  is member of the "Tiroler Wirtshaus" club and we have dedicated ourselves completely to the tyrolean cuisine, because regionality and freshness also taste good. 
You can easily reach our hotel from the Inntalautobahn. It's only 5 minutes from the highway-exit Schwaz to our hotel. You can find directions to Mitterhart Castle here.
History of the castle hotel Mitterhart in Vomp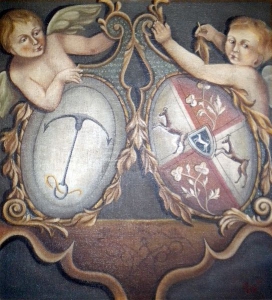 Mitterhart Castle was built in the 16th century by the Noble Knight Hieronymus of Stauber († 1636), a financial expert working for the Fugger family. That made him lord of the residences Mitterhart and Siegmundslust in Vomp. Ferdinand Fieger of Hirschberg († 1710) married Regina of Immhof, the last woman out of the House of Stauber, and expanded  Mitterhart to a mansion-like residence  around 1700. The last Fiegers died 1803 in the Ladies' Abbey in Hall in Tyrol. Johann Gwercher (†1852) bought Mitterhart Castle in 1802 - therefore the name "Gwercher Schlößl". Around 1853 Josef Knight of Wörz from Matrei am Brenner bought the castle. On the 27th of April 1873 it was purchased from Josef Mayr, a carter, salesman and landowner from Matrei am Brenner. Since 1938 the "Gwercher Schlössl" is lead on as a farm and restaurant under it's old name "Mitterhart Castle". The ancestral home is being lead with tradition and responsibility in the sixth generation.
We are anticipating your stay,
your family Mair and the castle Mitterhart team.
---
Inquiry: Vaccant rooms in castle hotel Mitterhart in Vomp in Tyrol
Rates and pictures of the rooms at castle hotel Mitterhart can be found here. If you have already decided on a room, there are forms for inquiries and bookings available.
---
News at Castle Mitterhart